The ebook series has been compiled to provide landholders, industry and students the state of knowledge and practical strategies on identifying, managing and integrating solutions to manage the soil resource, with a focus on agriculture in the south-western agricultural region of Western Australia.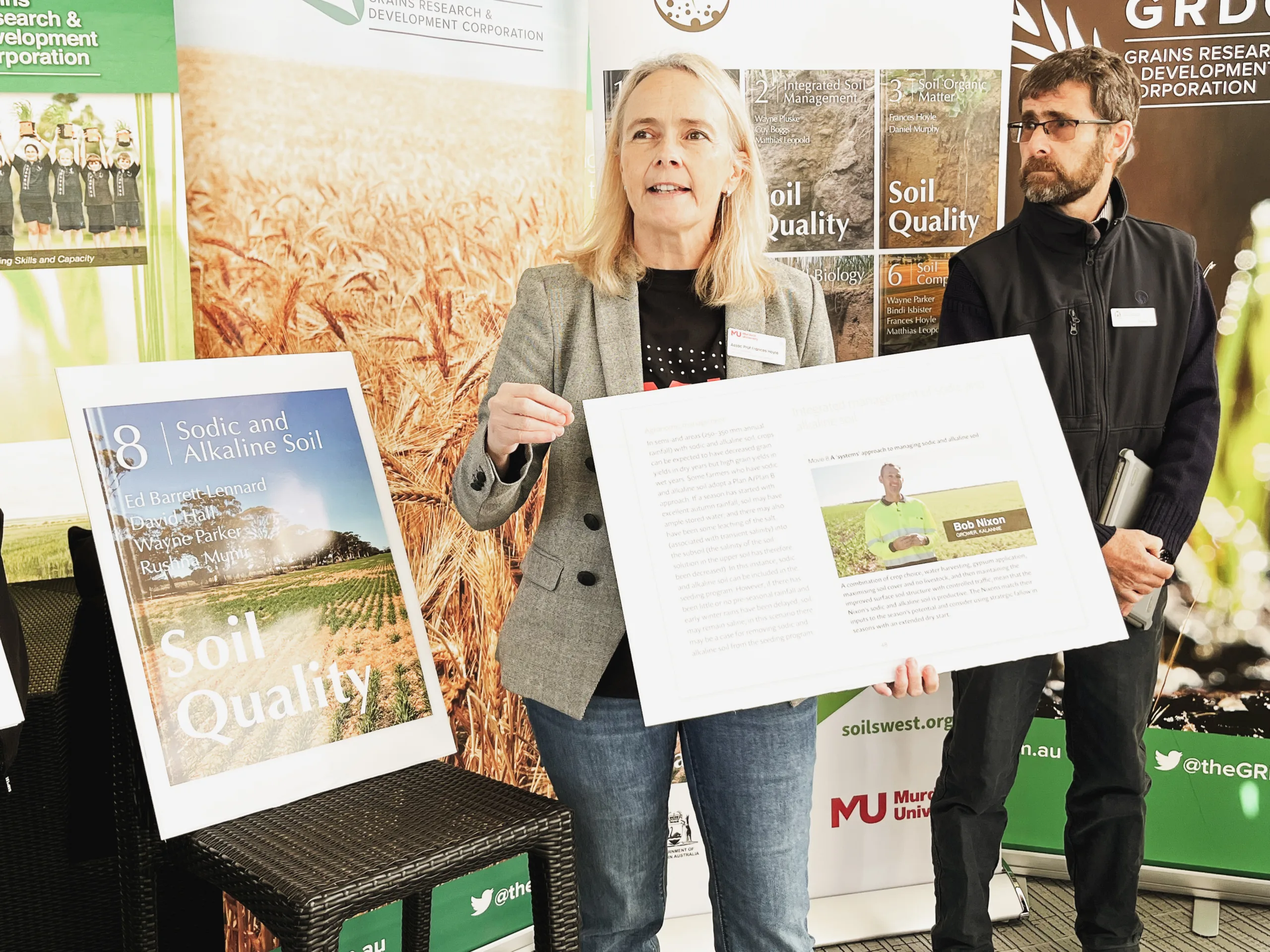 The latest knowledge:
interactive and evidence-based
The Soil Quality ebook series is a resource for farmers, agricultural professionals and students. Experts from their fields share current knowledge and best practice techniques in layers of information, allowing readers to choose the level of detail they require. 
The ebooks are designed to be interactive and go beyond the limitations of a traditional text and image book by including:
Videos
Animations
Clickable graphics
Case Studies
'Learn more' pop-ups
Diagnostic tools and calculators
Interactive maps
Glossary with internal links
"We developed the Soil Quality ebook series recognising there was fragmentation of knowledge across institutes and scientists, a need for translation of research to support decision-making – and, in some cases, to combat misinformation around knowledge of soil quality," Associate Professor Hoyle says.
"The ebooks are about science for a purpose. They foster curiosity and are intuitive to use. They support farming sustainably and provide guidelines to look after our soil, which is a critical resource. The ebooks are standalone publications that will be updated, and more added over time – in this respect, they are a 'living' resource."
"You'll be able to find something that suits your farming environment. There's so much applicable knowledge that you can draw from them. Some of the most valuable learnings we pick up as growers is by peer-to-peer learning and case studies. This series of e-books is an incredible collection of information and case studies that are intuitive and insightful."
"This series provides a legacy of information from past and current investments by the GRDC, DPIRD, Murdoch University and UWA, as well as contributions from the CSIRO, growers and industry experts, with future ebooks to cover soil nutrition and gravel soil."
"A highlight of the book design is that it includes not only research information about soils, but evidence-based industry and landholder perspectives of soil management challenges and solutions."
The initial ebook concept was supported with co-investment by GRDC using the Apple Books platform. SoilsWest has led the publication of the series with development by Science with Style, and significant support from the Department of Primary Industries and Regional Development, Murdoch University and the University of Western Australia.
Many other industry and research contributions are recognised in each book.