For the first time Australia has a mechanism for coordinated national soil research, development and extension.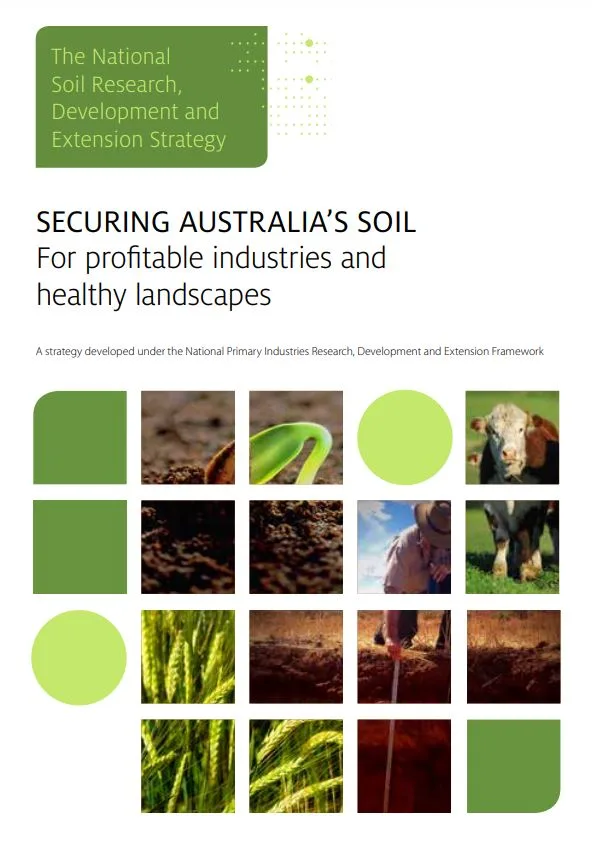 Soil Research, Development and Extension Strategy
The National Soil Research, Development and Extension Strategy – 'Securing Australia's soil for profitable industries and healthy landscapes' (soil RD&E strategy) will help ensure soil research and development becomes more targeted and collaborative and that research will better meet the needs of farmers. There will also be better information and tools available on soil use and management.
The soil RD&E strategy:
provides an overview of soil RD&E in Australia, including challenges and drivers for soil RD&E
considers current investment and capability in soil RD&E
presents a future RD&E plan, including goals and strategic directions
considers roles and responsibilities and co-investment
provides a set of implementation actions.
The former Minister for Agriculture, the Hon. Barnaby Joyce, released the soil RD&E strategy in March 2014.
The National Soil Research, Development and Extension (RD&E) Strategy (the 'strategy') was developed under the National Primary Industries RD&E Framework (the 'framework'). The strategy is one of a number of sector specific and cross sector strategies being implemented by the Agriculture Senior Officials' Committee (AgSOC). In line with the objectives of the framework, the strategy will facilitate greater coordination among Australian governments, CSIRO, research and development corporations (RDCs), industry and university sectors to better harmonise their roles in RD&E related to soil. This will ensure that all stakeholders work together to maximise benefits to Australia.