Gravel soil explored in new ebook launched at national conference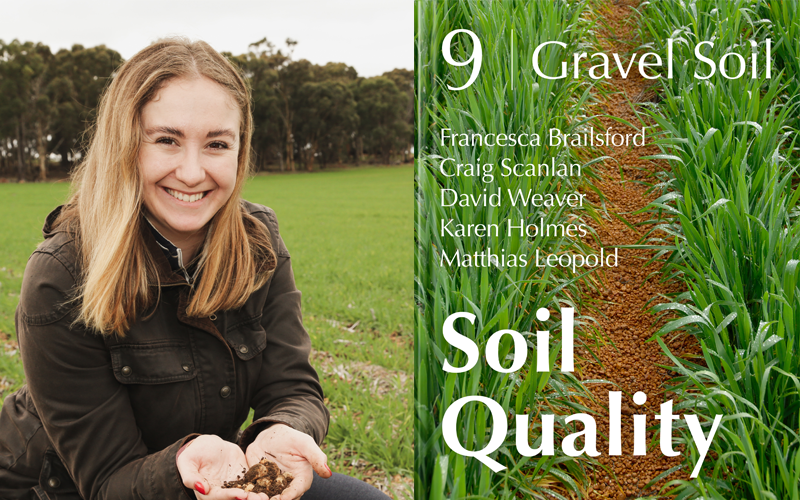 A synthesis of the latest science and best practice guidance for gravel soil is now available in a free interactive ebook launched yesterday by SoilsWest at the 2023 Soil Science Australia National Conference in Darwin.
Gravel soil makes up 24 per cent of land used for crop production in southern Western Australia, with further major production regions in South Australia and Victoria, but until recently these unique soils have received less attention in comparison to other soil types.
Soil Quality: 9 Gravel Soil is the ninth of a series of ebooks which bring together evidence-based knowledge for better management of productive and resilient soils. The easy-to-navigate digital format allows readers to choose the level of information and detail they are interested in exploring through a compilation of videos, animations, illustrations, case studies, images and text.
"It's exciting to finally put this information into the hands of growers, industry and the soil science community, particularly new findings from the last four years of research with valuable insights from experts in the field," Francesca Brailsford, a research scientist at SoilsWest, Murdoch University said.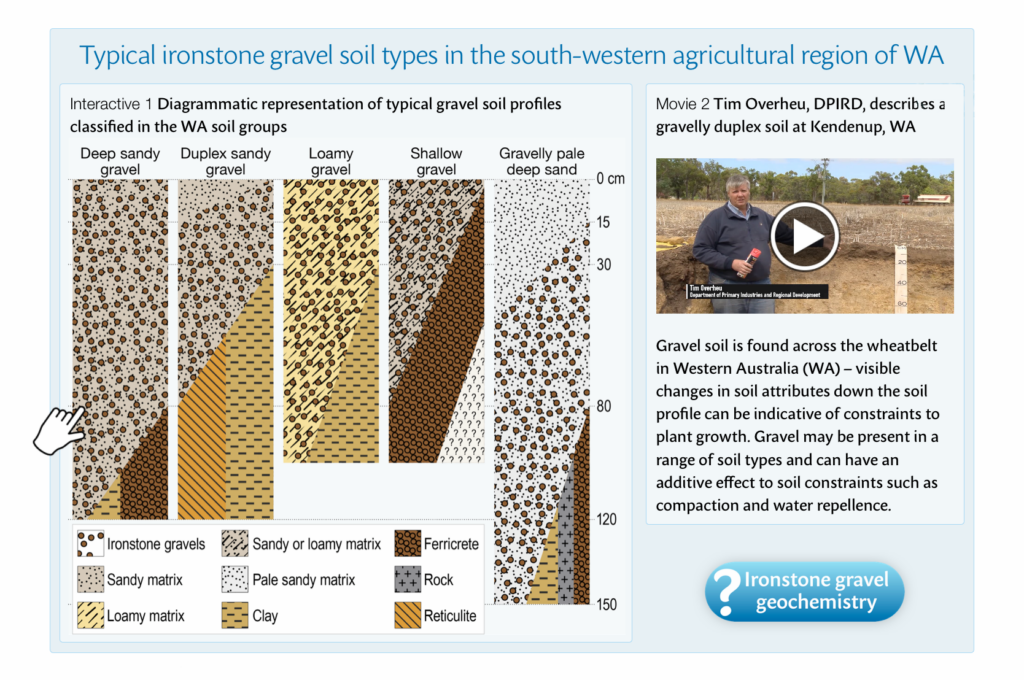 First-hand perspectives from growers, industry insights and scientific evidence can be stepped through in a logical, problem-solving structure to support more informed decision making, as well as identifying and addressing soil constraints with guidelines that can be put into practice.
The ebook's authors comprise a collaborative team of soil science experts contributing through the SoilsWest alliance. Francesca Brailsford (Murdoch University), Craig Scanlan (Department of Primary Industries & Regional Development), David Weaver (DPIRD), Karen Holmes (DPIRD) and Matthias Leopold (University of Western Australia) were able to translate their collective knowledge from their vast field and research experience. At times complex concepts were distilled and brought to life with the assistance of Pauline Gazey (Science with Style) who developed the books into the digital platform.
"This book provides a legacy of information from past and current investments and collaborating partners through the GRDC, DPIRD, Murdoch University and UWA, with a future ebook to cover plant nutrition," Craig Scanlan, co-author and DPIRD senior research scientist said.

Gravel soil can create distinct challenges that can have a big impact on farming practices, caused by its novel characteristics that can limit both water and nutrient use efficiency.
A current Grains Research and Development Corporation (GRDC) investment led from Murdoch University is digging deeper into ironstone gravel soil in WA and investigating how to unlock potential of crops planted on this soil type.
"Gravel soil is known to present challenges with water and nutrient availability for crops, which can limit yields. Our research first focused on why we see these problems and is now focused on management strategies to improve crop yields," Brailsford said.
GRDC manager sustainable cropping systems Giacomo Betti said that the latest Soil Quality ebook would be an additional resource for growers dealing with these challenging soil types.
"GRDC's investment in this space is looking to provide growers with transformational knowledge leading to new methods and technologies to improve the profitability and yield of crops grown on gravel soils," Mr Betti said.
"This work is looking to take some big steps forward in managing ironstone gravel soils, which are an often-underperforming soil type."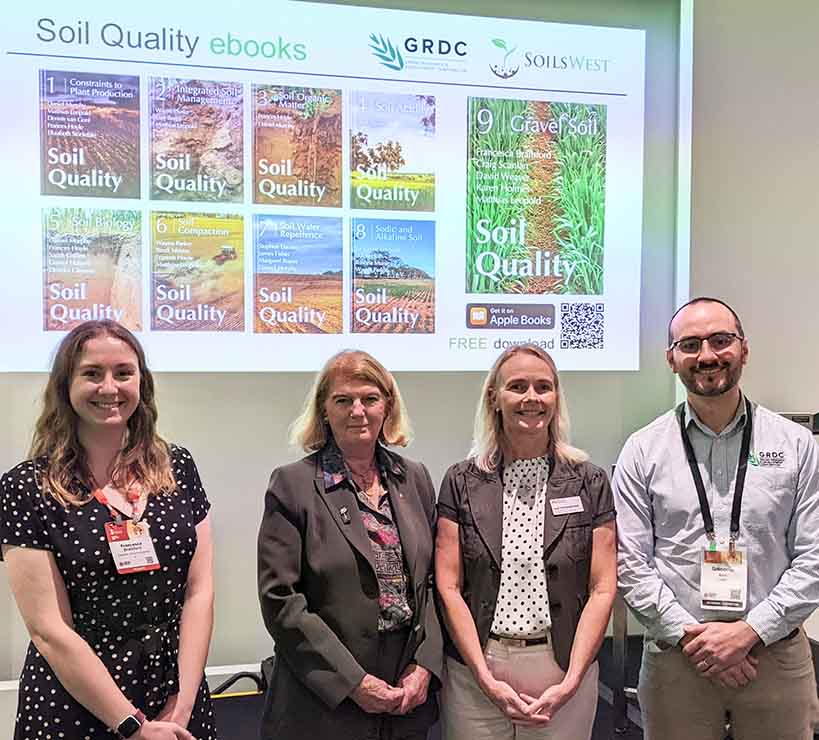 Soil Quality: 9 Gravel Soil was developed and published by SoilsWest – a research alliance between Murdoch University and DPIRD with support from CSIRO and other WA universities – which through projects like the Soil Quality ebook series aims to create greater collaboration and research impact for growers, soil science practitioners, industry and the broader community in engaging with soil science.
"Addressing and integrating knowledge gaps across industry, growers and scientific collaborators in this easy to use format ensures the latest evidence to support growers in making decisions on-ground in managing soils is within reach – increasing impact of the research and providing an ongoing legacy of knowledge," Frances Hoyle, SoilsWest Director said.
The Soil Quality series includes eight other ebooks so far, covering topics on Constraints to Plant Production (1), Integrated Soil Management (2), Soil Organic Matter (3), Soil Acidity (4), Soil Biology (5), Soil Compaction (6), Soil Water Repellence (7) and Sodic and Alkaline Soil (8).
Thousands of downloads and positive feedback from growers, industry and students has helped spread their reach, with the 10th ebook on Plant Nutrition due for release in August 2023.
The Soil Quality: 9 Gravel Soil ebook is available now at no cost through Apple Books, along with the first eight publications in the Soil Quality series.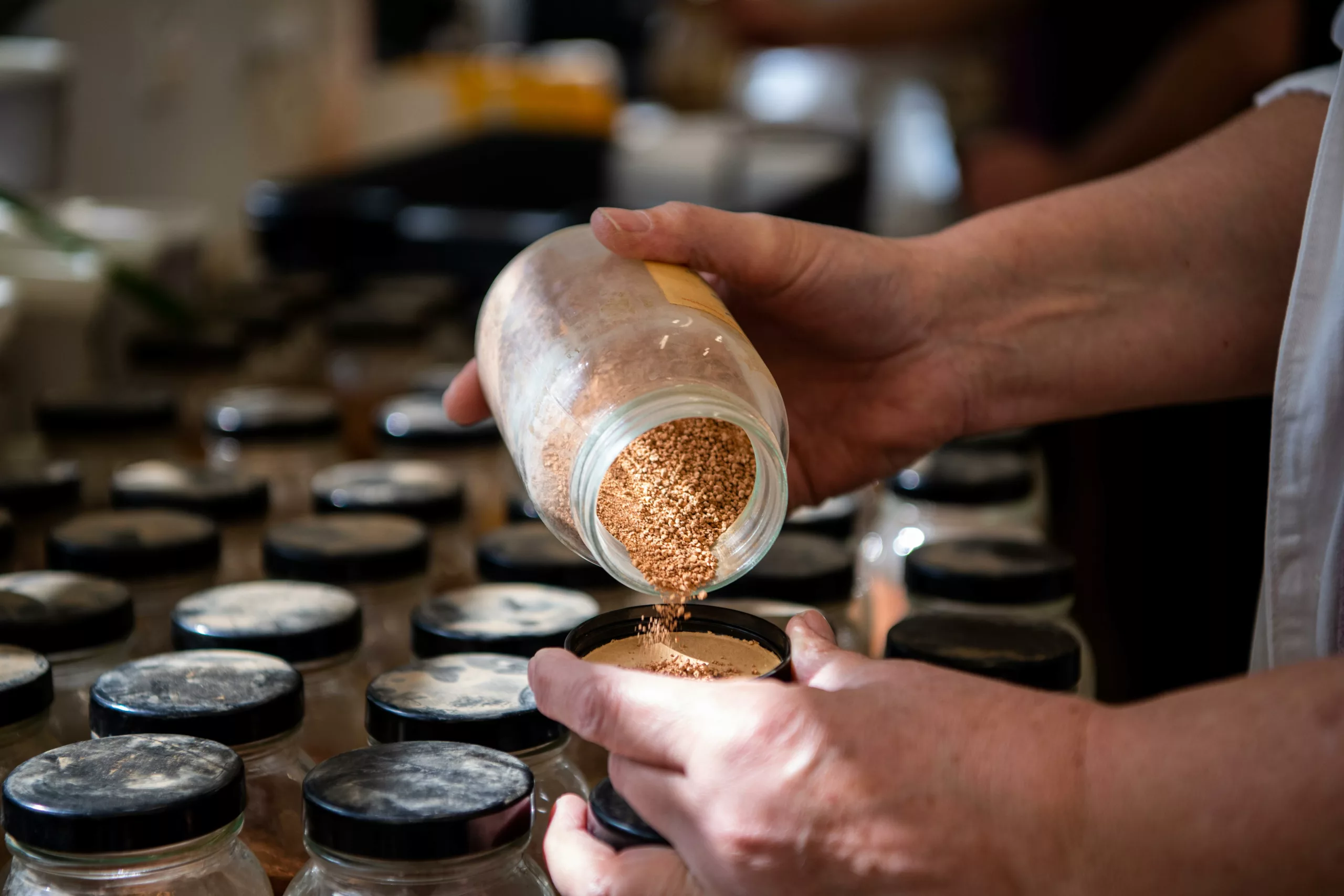 Australia's national science agency, CSIRO, has launched a new tool that will help Australia sustainably manage a critical natural resource which sustains lives and livelihoods.